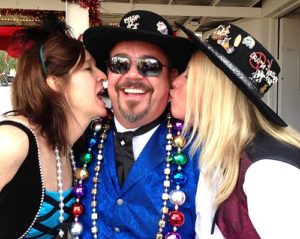 We love having guests for our parades!  This page will allow you to pay guest fees according to the parade that will be attended.  In checkout, you will be able to purchase multiple quantities.  In addition to payment, the liability waiver form must be signed, scanned, and emailed to annie@pairodice.org before the parade.
REQUIRED: Click Here to Download Waiver
Remaining 2019 Parades:
Gasparilla Children's Parade $26.00
Gasparilla Day Parade $204.00
Sant'Yago Knight Parade: February 9: $104 per guest
Rough Riders St. Patty's Parade: March 16: $52 per guest
Christmas Parade: TBD $52 per guest
All fees include a PayPal service charge.