Float Prep Days are coming – find your dates to help!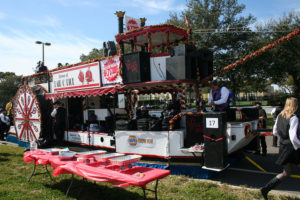 Remember, all Krewe members have to sign up to help with float prep for 2 days each year. We'll have 4 dates to choose from, plus possible additional days coming in December of this year. If you can't make your scheduled work day you must contact a Float Chair to reschedule so that we can find a substitute member to fill in. Don't forget, or you'll be fined $75!
Float Prep Days
Additional Pre-Season Float Days are December 3rd and 4th, if needed.
---
---